One of most fastest growing areas in the metroplex are right in Denton County. People are constantly migrating across the United States. Texas is holding its own as more people are heading to Texas counties. Of course we know that Dallas is listed as the number 2 metropolitan areas with the HOTTEST real estate markets. Two of the top counties that are in the "The Top 10 Counties Where People Are Moving" by Governing Magazine are right here in the Dallas area. Collin and Denton counties are ranked number 6 and 7 respectively.
Have you ever considered living in Denton County? It's the ninth-most populous county in Texas with Denton being the county seat. Denton County is the located in the northern part of the Dallas-Fort Worth metroplex. It is approximately 25 miles from Dallas and 35 miles south of the Texas and Oklahoma border.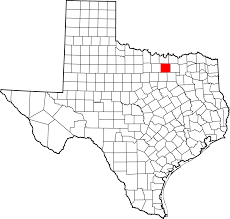 As the metroplex continues to grow, most of the growth has been happening right in Denton County. The following cities are major components of the Denton County growth: Little Elm, Aubrey, Lewisville, The Colony, and Denton. Let's delve more into Denton County cities to find your new avenue, shall we?
For me the part of Aubrey that I know well is the part that sits on Highway 380. That's what I thought until I made the journey to the Tulip Farm in Pilot Point that Aubrey was way more than Highway 380. Aubrey's city limits expands further north near Krugerville part of Denton County. Aubrey is the city in the Denton County that is growing based on master-planned development by major developers in the metroplex.
Find Your New Avenue in Aubrey
This city is placed into two counties. The Denton County side of Carrollton is situated along the Sam Rayburn Tollway (121 Toll). North Carrollton is what I like to call it and houses schools in the Lewisville ISD.
Find Your New Avenue in Carrollton
One of the "Lake Cities" that stands north of Lake Lewisville. It is between Lewisville and Denton and the schools are home to Lake Dallas ISD.
Find Your New Avenue in Corinth
Yes there is a town in Denton County called Cross Roads and it is between Denton and Little Elm on Highway 380.
Find Your New Avenue in Cross Roads
The northernmost town of the metroplex is Denton. Denton can be considered so many things. When I first moved to Texas, Denton was what I knew outside of Dallas. That's because my prime reason for moving to Texas was to attend graduate school at the University of North Texas. Denton is definitely "one of a kind." I can barely describe it. I will say this if you ever find yourself in this town, check out my alma mater at one of its home games and cheer the Mean Green on. FYI – Denton is home to two universities but it is not all about the college life here. You can definitely raise your family in this town. This is being said by a woman who grew up in a college town.
Find Your New Avenue in Denton
Flower Mound is bordered by Lewisville to the east and Highland Village to its north. It has a great proximity to the DFW Airport and even views to Lake Grapevine. The schools in the community are a part of Lewisville ISD.
Find Your New Avenue in Flower Mound
Frisco along with Prosper has only some of its city limits in Denton County. West Frisco is mainly in Denton County. Frisco is the "King of the Metroplex Growth". It will be home to new Dallas Cowboys practice facility and retail development which is slated for a 2016 opening.
Find Your New Avenue in Frisco
This small town borders the south far western side of Lake Lewisville as well as Flower Mound and Lewisville as its southern neighbors. The schools in this town are a part of Lewisville ISD as well.
Find Your New Avenue in Highland Village
One of the "Lake Cities" that stands north of Lake Lewisville. It is between Lewisville and Denton and the schools are home to Lake Dallas ISD.
Find Your New Avenue in Lake Dallas
Lewisville is the second most populous cities in the county. It always great access to different cities in the metroplex as major highways connect through the city. This town is approximately 20 minutes from the city of Dallas and is in the southern part of the county.
Find Your New Avenue in Lewisville
The 2000 census listed that this city had 3,646. Today this city has seen its population grow to over 32,000 people in 15 years. Here in Little Elm schools are divided into Frisco and Little Elm ISDs. Little Elm (as of today) is still considered rural so you will be able to use a USDA loan (rural home loan with 0% down).
Find Your New Avenue in Little Elm
I know what you are thinking. Andrea, did you just create a new city. I did not. Oak Point is a small town that is to the northwest side of Little Elm. Expect more people to call this place home as the Wildridge community starts to unfold soon.
Find Your New Avenue in Oak Point
What started as a master-planned community is now a newly created town in Denton County. Most of the homes in the community are apart of Providence Village and Aubrey.
Find Your New Avenue in Providence Village
Just like Frisco, there is only a part of Prosper that resides in Denton County and it can be found alongside Highway 380.
Find Your New Avenue in Prosper
What's one special thing about living in Denton County? Being able to enjoy a Texas summer alongside Lake Lewisville. The small towns that I mentioned border the lake and within minutes your family can be lakeside enjoying the view. Find more homes in Denton County at NewAvenueRealty.com