It's been almost two years since I've moved into my home and finally I have set my sights on completing my master bedroom. Since the beginning, I've said that this room would be my touch of gold. I started buying things that had gold in it. For the most part, I was happy with my bedroom.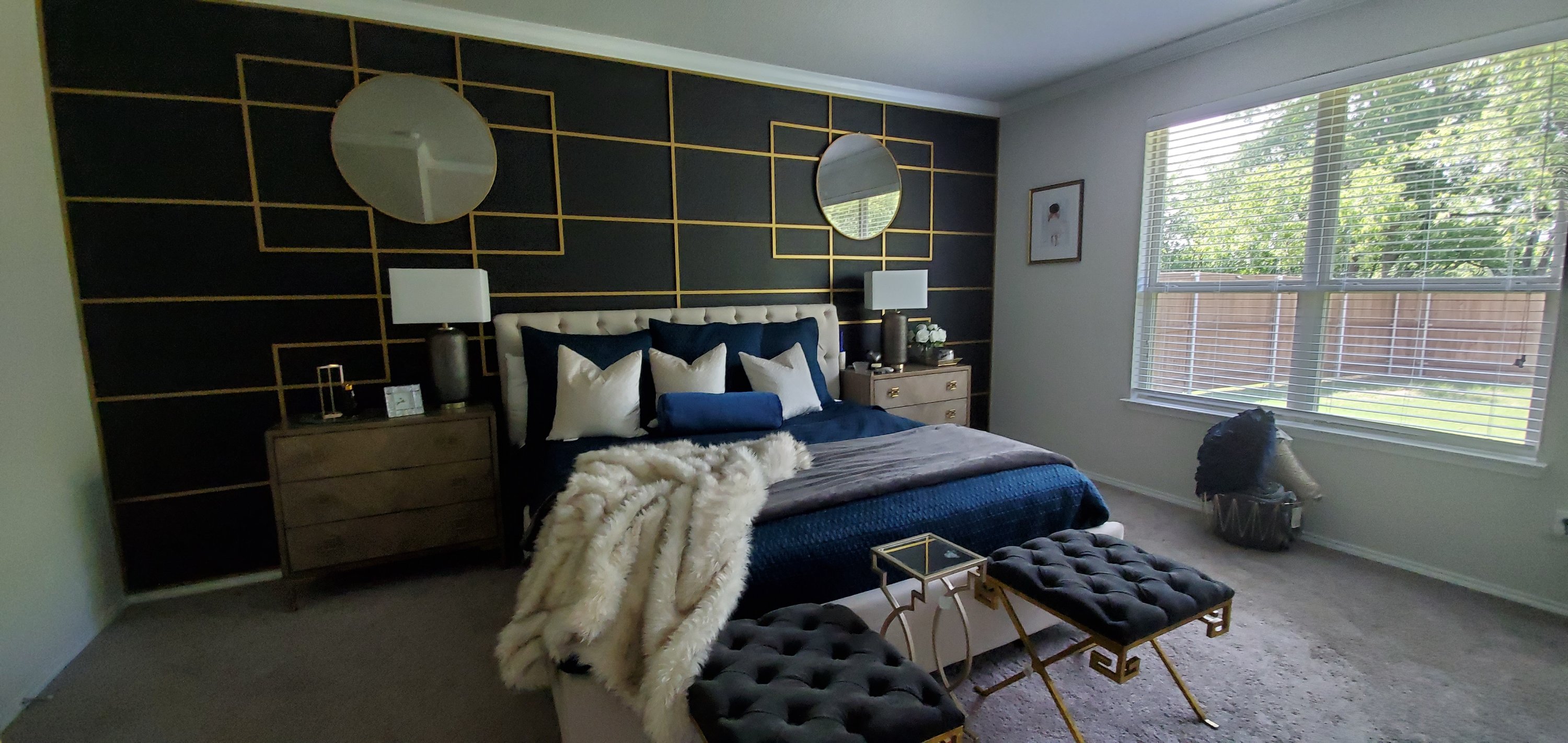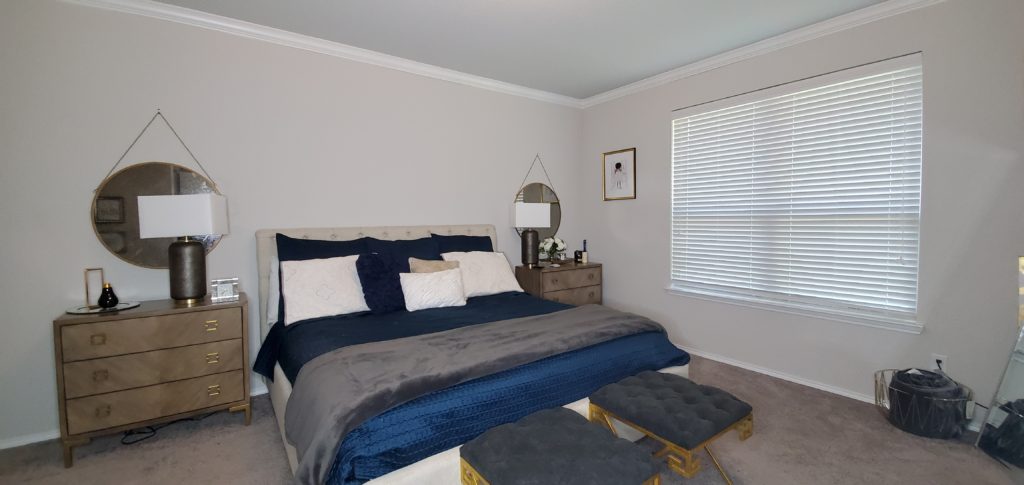 However, I needed a focal point. I thought about wallpaper. I bought this one roll from Target and just never got started. I thought about wood wall plank that got stuck to my wall with the samples. I felt defeated. I put the project on the backburner to flip homes instead.
It wasn't until one day I was following Instagrammers, @angelarosehome and @philip_or_flop, that I discovered wainscoting. I was hooked and watching them tranform their homes as a DIY, I knew it was perfect for my bedroom. I actually did my first project at an investment property. It was super easy and fun. However, my master bedroom is 13 feet by 17 feet with 9 feet ceilings. I knew I wasn't taking on that task by myself.
Hence a random night on Facebook marketplace, I discover Modern Wainscoting. It was the best thing ever and I was hooked. I followed the page AND found him on Instagram @modernwainscoting. I knew this would be my final decision maker on my master bedroom. Watch my bedroom transform and find details on items.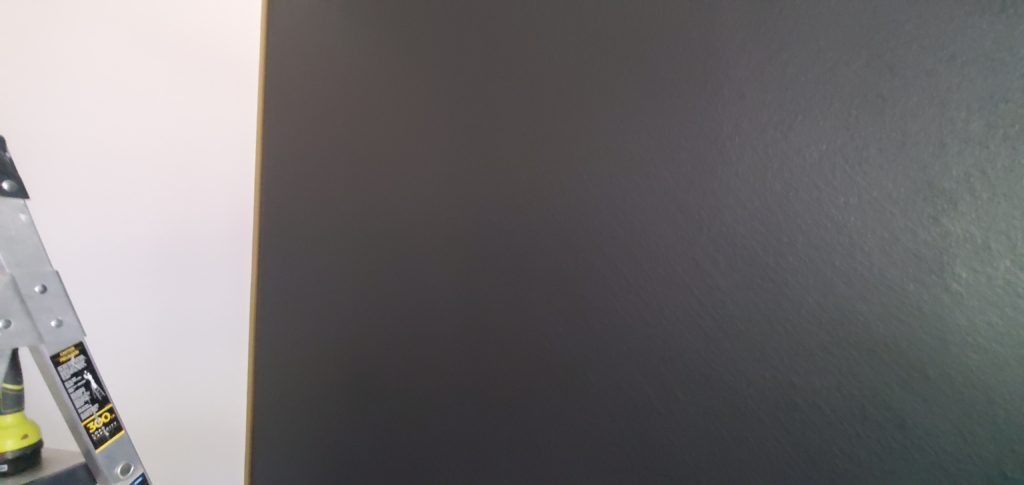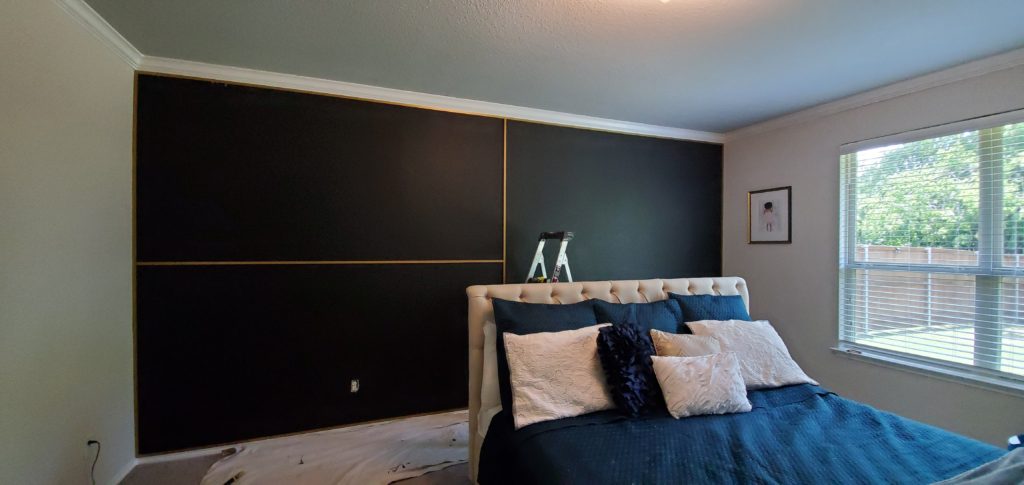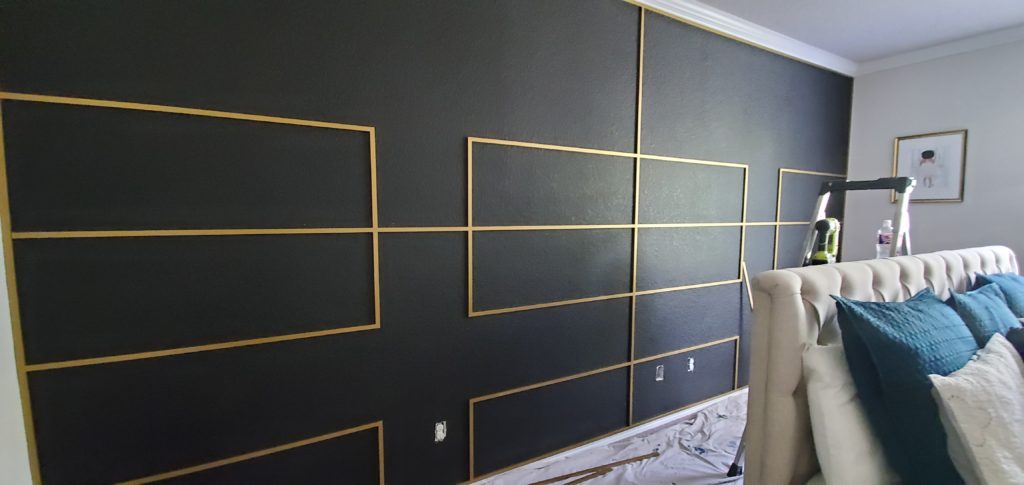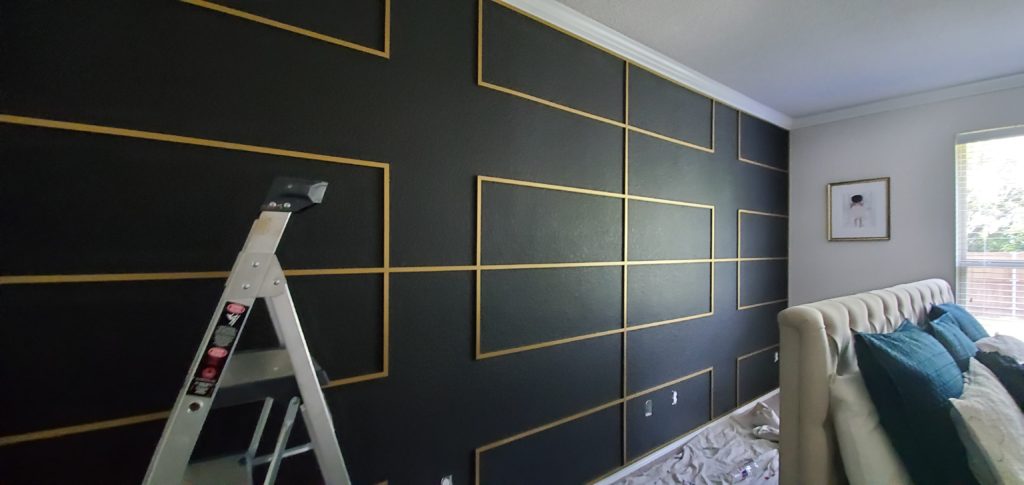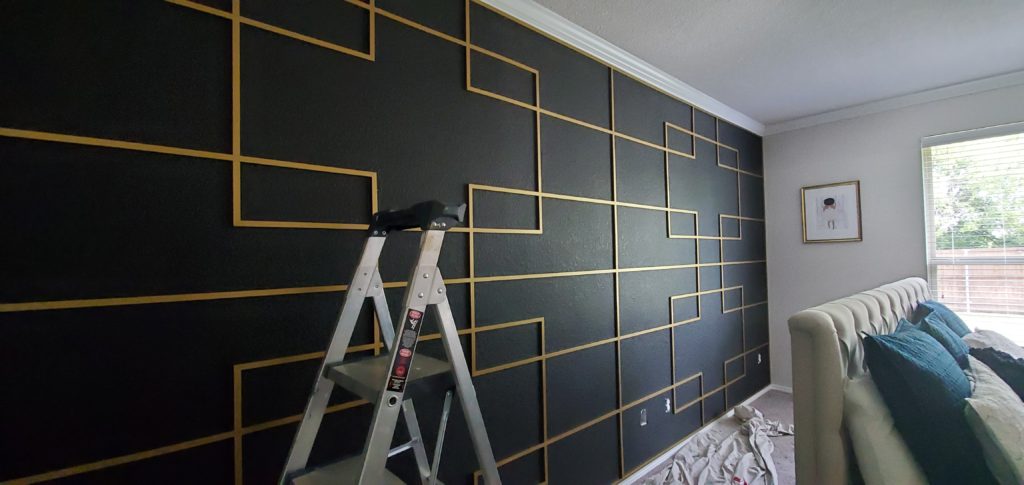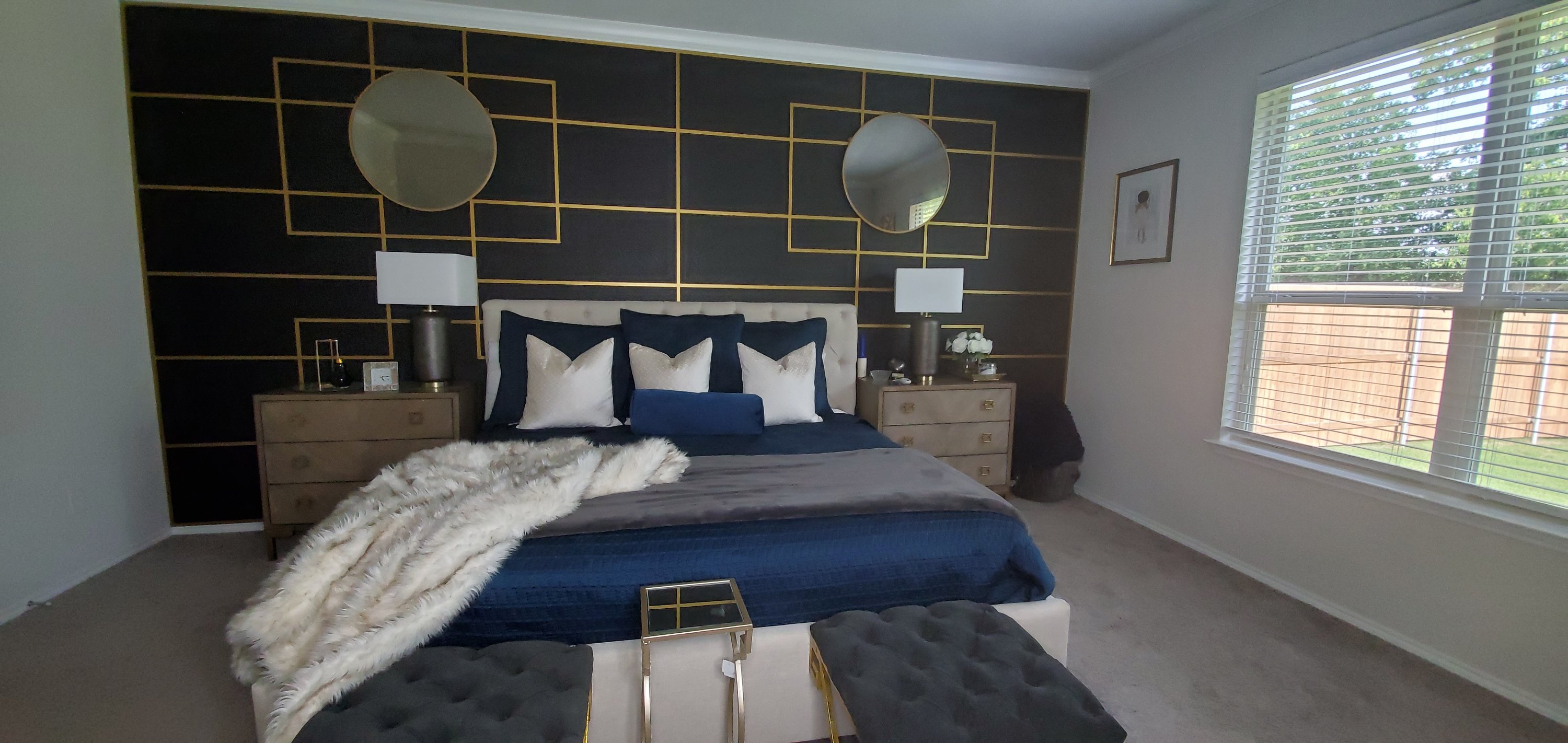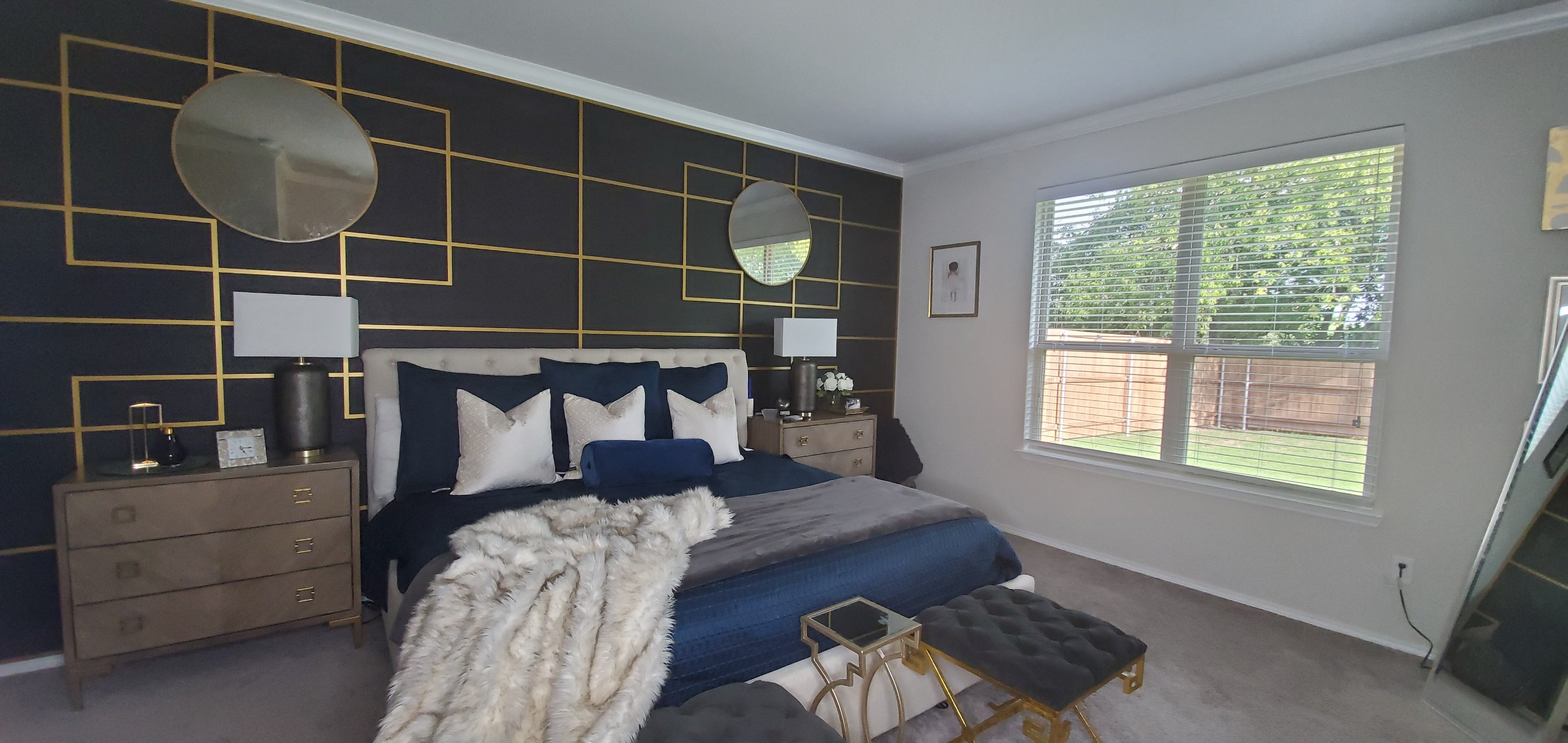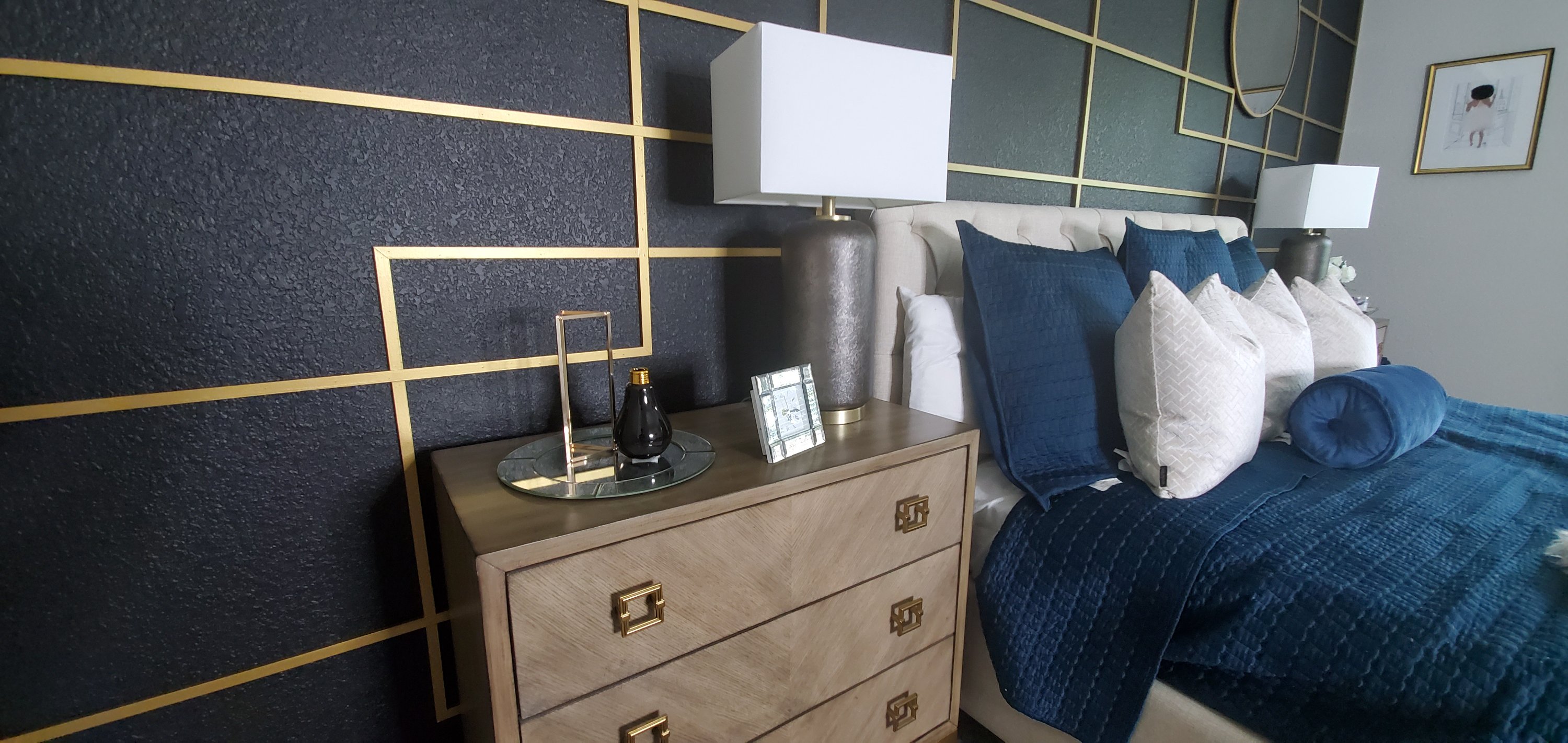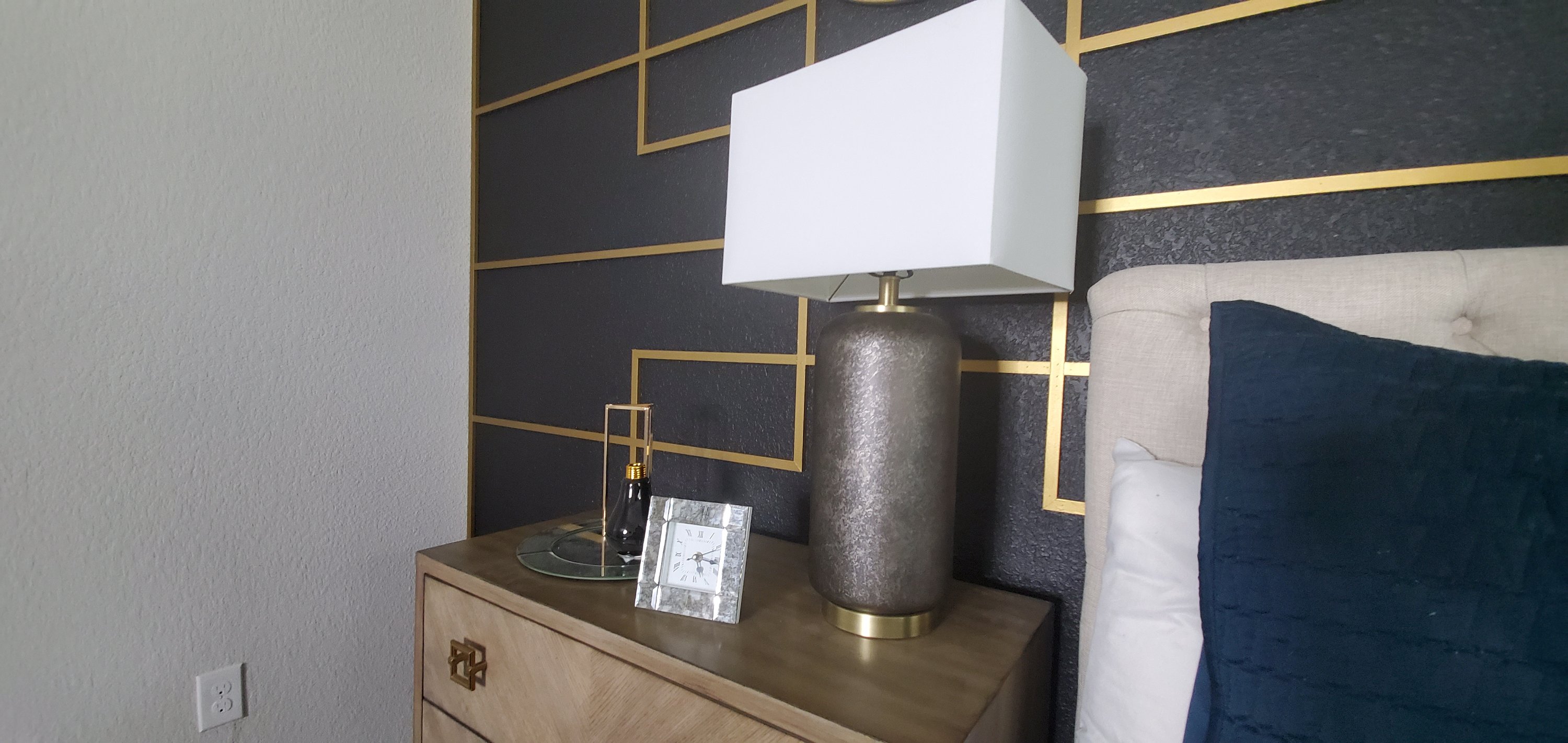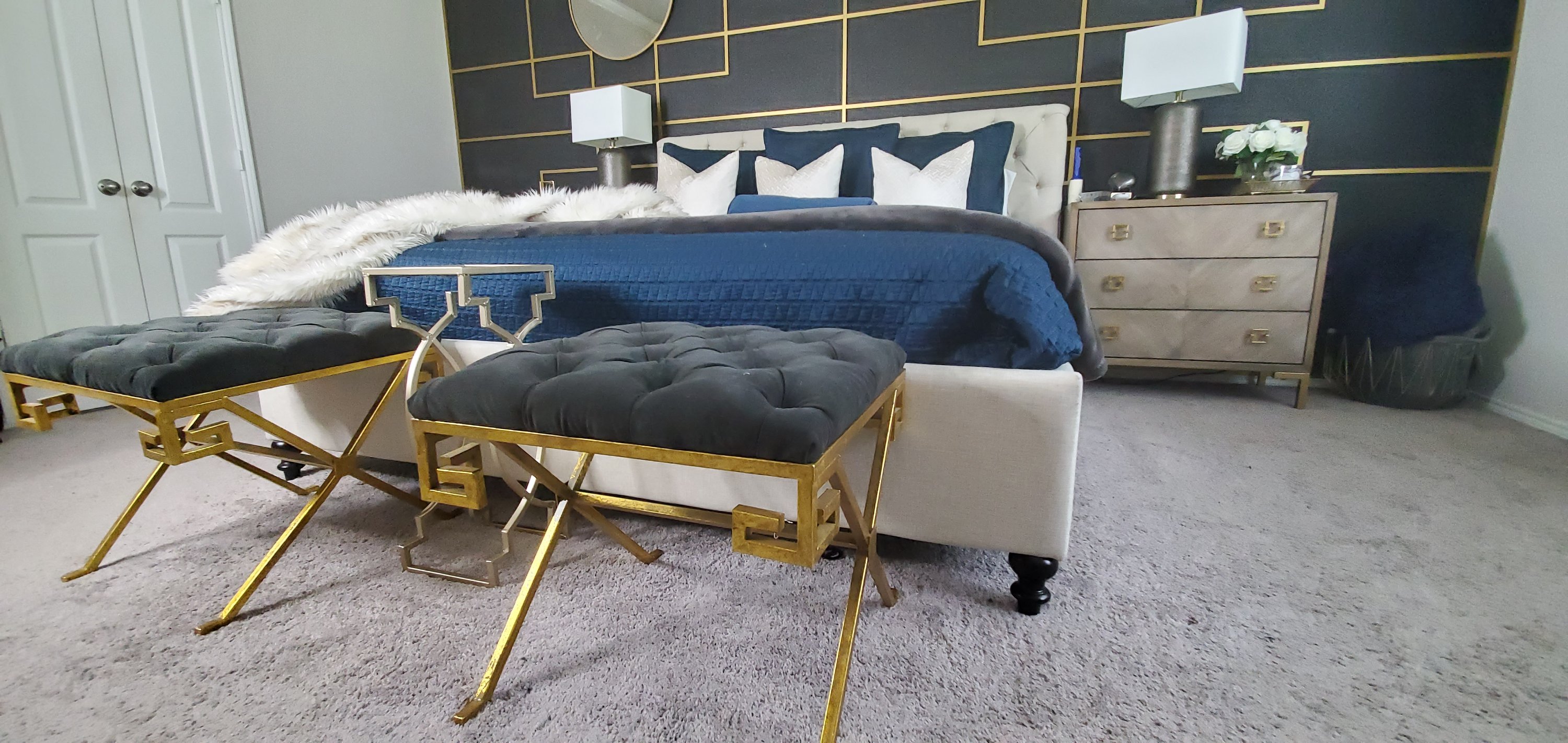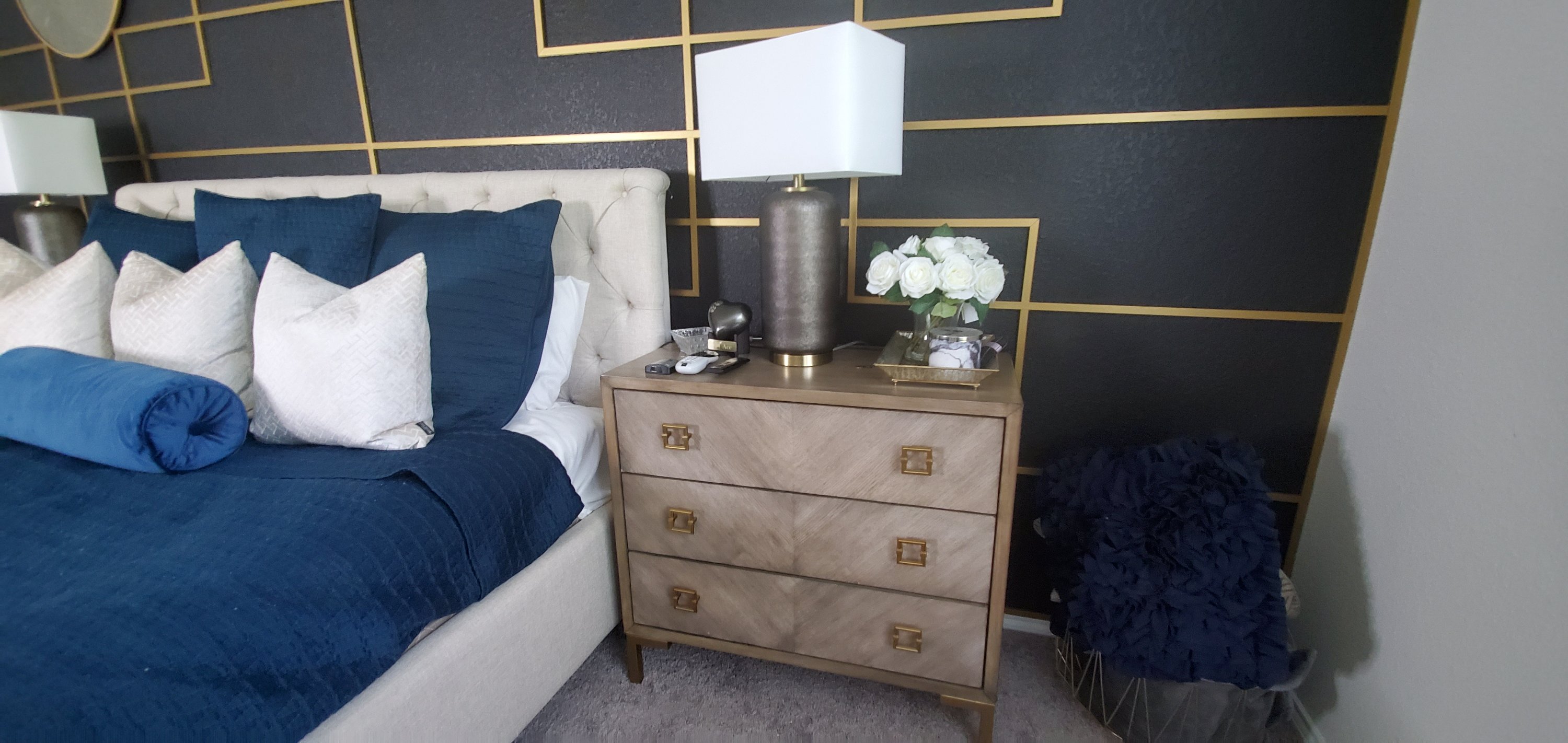 Nightstand – Power Outlet Chest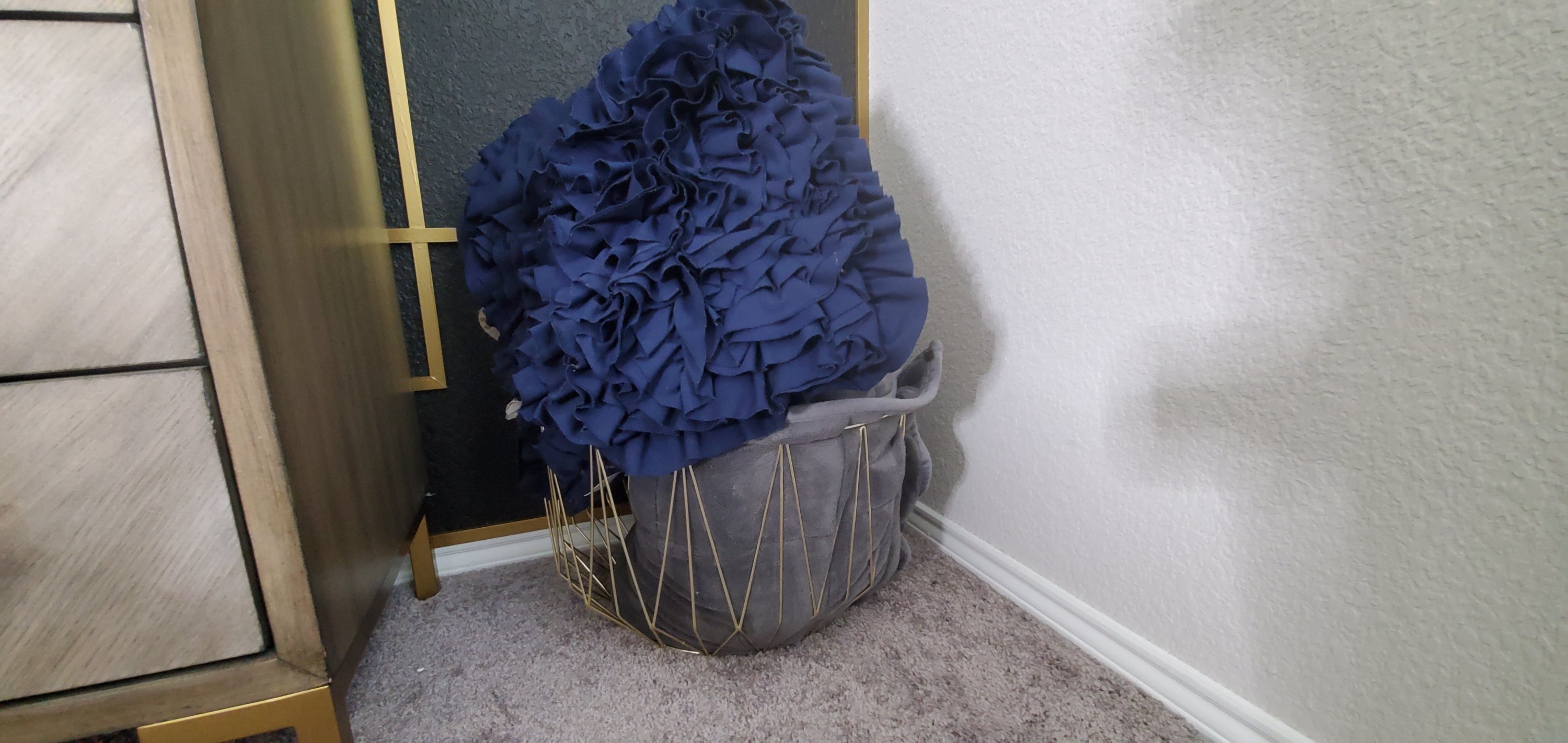 View more items of the bedroom and where to purchase them at below:
Antique Round Mirror – Purchased from At Home (find similar ones here)
Antique Mirror Accessories – At Home Stores (it was a collection from 2018)
Lamps – Dark Glass with Brass Detail Large Lamp Base Black
Lamp Shade – Project 62 Lampshade
Pillows – HomeGoods
Coverlet & Shams – West Elm
Fur Blanket – Tuesday Morning
Where do I like to shop for home furnishings? Target is one of my favorite places along with HomeGoods, At Home Stores, Tuesday Morning, and Wayfair for budget goods. You can even save 25% online when you shop at Target and pick up from the store. There are a few more items that I need to make this room complete (chandelier, chaise lounge, side board, wall decor). Follow me on Instagram to see more as I update my home.
Disclosure: The links in this post contain affiliate links and I will receive a small commission if you make a purchase after clicking on my link.