This past Sunday marked the one year home anniversary of clients, Ray and Andrea Avalos. I enjoyed working with Ray and Andrea and the most adorable Mac. New Avenue Realty caught up with the Avalos to discuss how being a homeowner in the past year. The things that make me love what I do is to see the faces of my clients on closing day or when we know we have the right home. This best thing about their closing was the look on Mac's face (he was three at that time)when he looked at me and said, "Andrea, we're buying a house today!"  Little things like that makes me enjoy my job and reminds me everyday why I do this.  Enough of my feelings….let's catch up with the Avalos.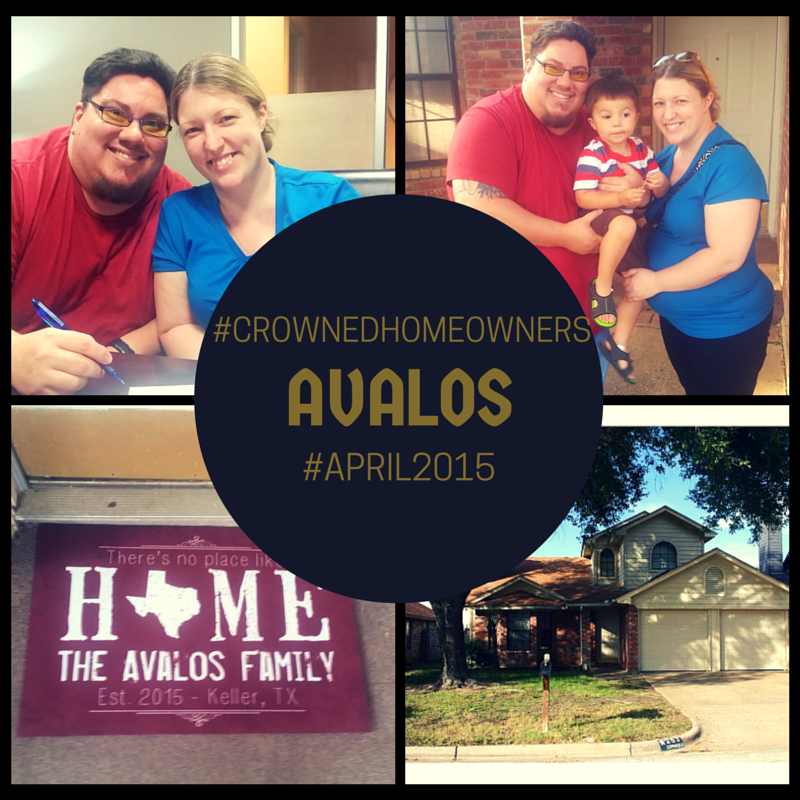 Wow time sure does fly! To anyone reading this you are in good hands with Andrea! She is such a great Realtor and works extremely hard for you, she was very knowledgeable and patient with us since it was our first time buying a house. She took our wishlist and was able to narrow down houses and even found one under our original budget that fit us! She is OUR realtor and will continue to be for the next adventure. Highly recommended.
1. What type of home were you considering?
Single family home with a school district.
2. What city did you purchase your home in?
Keller
3. Was it your first choice location? If not, what areas did you consider?
Honestly it wasn't on our radar. We were new to the area and not familiar with the outlaying towns. We were considering Lewisville, Little Elm, Euless, Hurst.
4. Now that you have lived in your city for a year, what is it that you like about your city?
Love Keller! Big city amenities small town feel. Low crime rate, honest and friendly people. Close to great dining and not to far from the city. Excellent school district.
5. What attracted you to your neighborhood?
Honestly the price was right, and the neighborhood looked clean.
6. What is something that you like about your neighborhood now that you have lived there for a year?
Our neighbors are great! My son chit chats with them all the time. Super friendly and trust worthy, they look out for each other.
7. What advice would you give a first time homebuyer?
Keep an open mind and trust your realtor, they know what they are doing. You may not be able to get every single thing on your wishlist but you will discover that you will find something you didn't even know you wanted in your new house. Stick to the advice given and you will succeed. It can be very stressful but stick to the plan, home ownership is worth it!