Remodeling of a house is one of the Joys of being a home owner. Not only does it give your home a make over, it also gives your home a little bit of "you" in every room that you customize. We will be tackling one of the most challenging room to remodel in your home for today's Home Owner's Guide to Remodeling, the Kitchen
• Visualize the Area
The Kitchen is one of the busiest room in the house for an average family,which is why it would be best to leave lots of space for activities and new equipment. You would want a lot of space to move around while making sure you get access to every cabinet or closet whenever you are preparing a meal.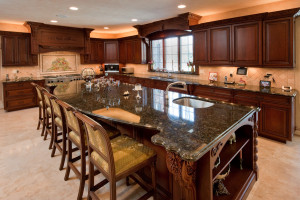 Why not add a theme to your kitchen? Notice the counter with a an elegant marble finish which complements the entire room
• Determine the Right Place for your equipment
This is where your organizational skill will come in handy. Try to plan ahead where you would want your things to be placed. Having lots of Cabinets and Counters installed will definitely aid you in organizing your stuff.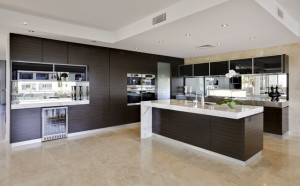 For large kitchen are, try using wood materials for a modern touch to your kitchen
• Get an Estimate
Now that you have an image of your ideal kitchen, time to see how much it would cost to complete the transformation. Try to reach out to a contractor to get an estimate.
• Use only the best quality materials
Quality materials will last longer and will give your kitchen an overall better aesthetic. Keep in mind that renovation is also an investment to increase the overall value of the property.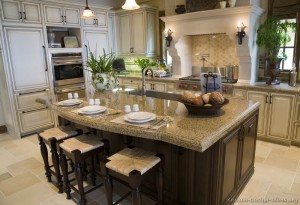 Simple yet elegant marble design, perfect for small to moderate sized kitchens
• Function VS Looks
Get only what is right for your kitchen. Instead of buying a huge fridge, try to look for something that fits your needs. Not only does it save you money, it also gives you more space for other equipment.
• Final Touches
While you are nearing the completion of the renovation of your kitchen, try keeping an eye out for the positions of the fixtures and faucets, cabinets and closets and other stuff you visualized. You are entitled to make any changes during this process to keep your  kitchen as close to the your dream kitchen as possible.