Everytime someone asks me what I do, I get asked this question every single time. The answer is simple. It depends on whether you are a buyer or a seller. Why does that matter?
That question matters because the answer will be tailored based on which side of the coin you are on. If you are a buyer, you'll need to understand how competitive the market can be. If you are a seller, you'll need to know that you have an advantage but only under certain circumstances.
Let's look at July 2016 numbers and evaluate the market.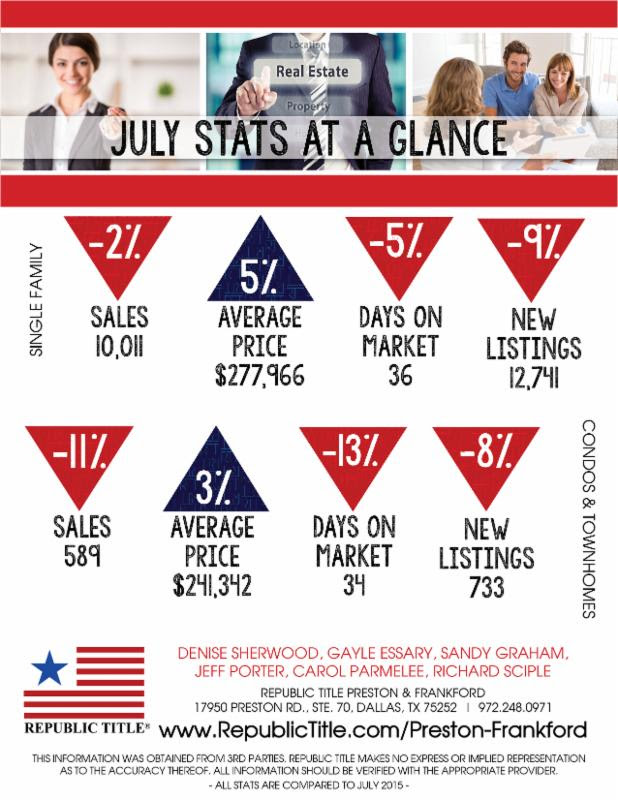 This chart shows that sales in DFW for single-family homes and condos/townhomes are down by 2% to 10,011 homes sold in July. The average sales price in DFW is up by 5% at $277,966.
Let's get specific and look at the numbers in Denton County.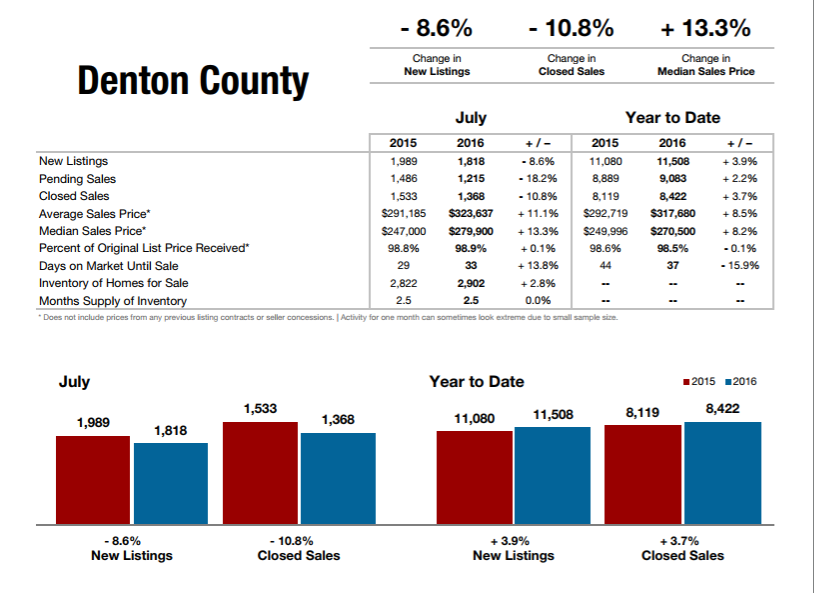 New listings on the market in Denton went down to 1,818 in July 2016 compared to 2015. Sales went down to 1,368 in July 2016 as well. As popular as Denton County is becoming, it increases the sales prices as well. The average sales price in Denton County rose to $323,637. The days on the market increased to 33 days but the months of inventory still stayed the same at 2.5 months. The inventory level indicates that Denton County is still a seller's market.
How Do These Stats Weigh for A Seller? 
The stats prove that the number of homes on the market are low. Your home could sell in this market if it has been maintained and most importantly, priced right. On average, homes are selling within a month's time and the purchase price of the homes are up. That means you're able to gain your equity in the sale of your home.
How Do These Stats Weigh for a Buyer? 
The stats prove that the market is still competitive with a rise on prices. Sellers are getting an average of 98.9% of the asking price for their home. Example: If the home is $100,000, then most sellers are getting $98,900 for the sale of their home. Make your offer competitive enough to get the home in this area.