If you know me, you know that my love for Target is unbelievable. I can literally get my entire life at Target. It is where I go when I want to get a new spunk. It is where I go to grab a quick pair of jeans, cute flats when my feet hurt, and overall a place to change the look up of my home.
One of the least thought of places to really add some flair into a home is the patio. This neglected area can really be the place to add some charm. As a Louisiana girl from city/rural (is that even a thing? Yep. I'm claiming it), I love to live outdoors. It is what my childhood was made of. It was how you entertained friends. Get out of my house and enjoy outdoors with me.
My friends over at Target are having 25% off patio items starting January 27th. If you don't know, let me let you in on my Target shopping. I know that on Sundays, new sales roll around. If you don't like what you find available, wait until Sunday. New sales ad, new items on Cartwheel. Now in your favor, new patio items with 25% off.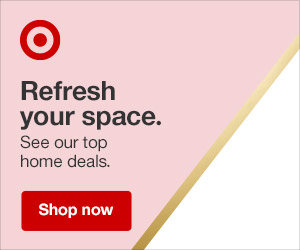 I took some stuff and created a new patio look that I could see in the near future.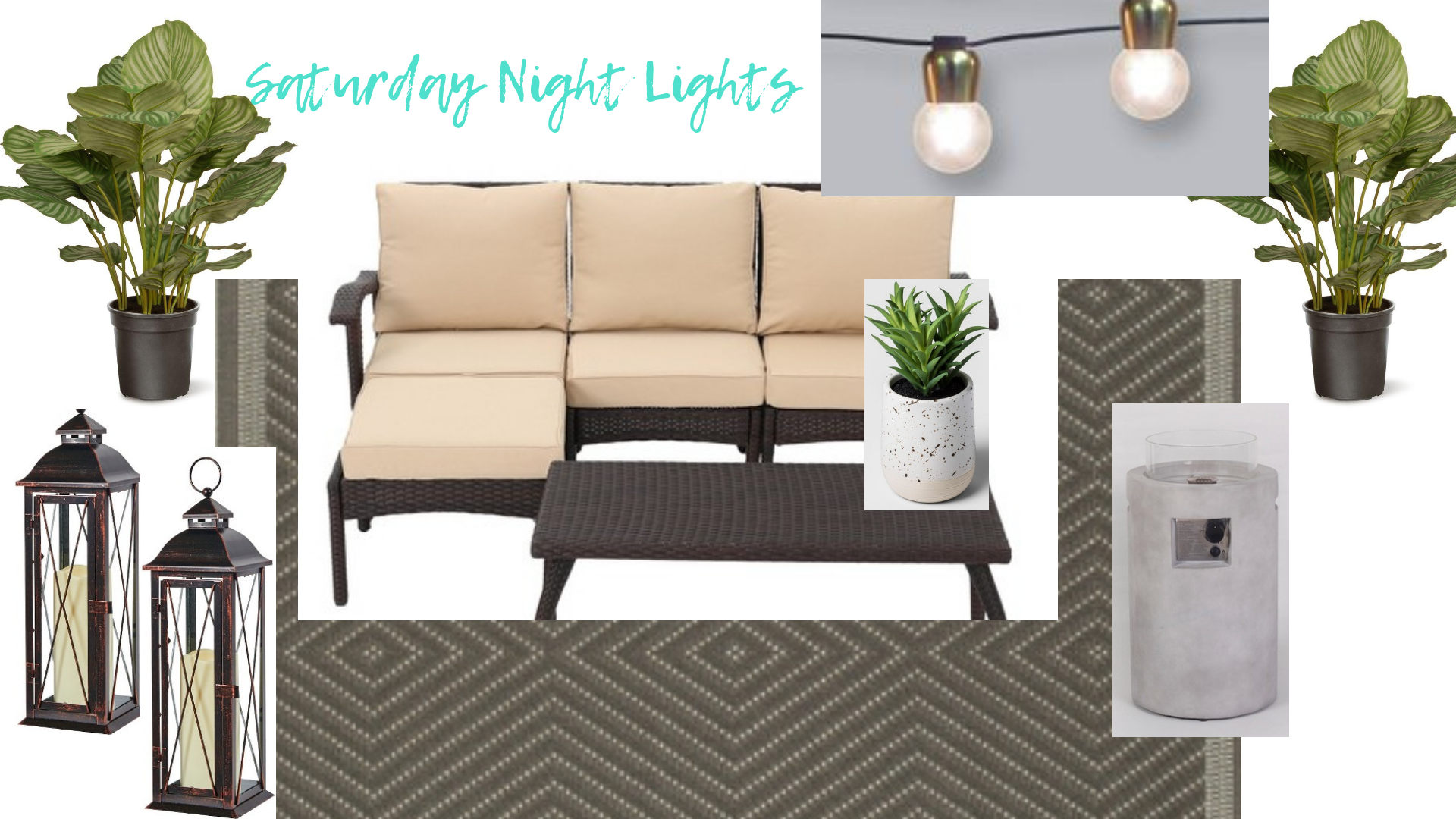 Links to items in the mood board ard below:
Conversation Set:
http://bit.ly/mauiwicker
Rug: bit.ly/coffeerugtarget
Firepit: http://bit.ly/firepittarget
Candle Lantern: https://www.target.com/p/siena-16-led-candle-outdoor-lantern-antique-brown-smart-living/-/A-50942282
String Lights: https://www.target.com/p/10ct-outdoor-gold-hood-g40-string-lights-with-black-wire-opalhouse-153/-/A-53808091
Faux Plants: https://www.target.com/p/garden-accents-artificial-calathea-plant-green-30-national-tree-company-174/-/A-52207173
Succulent Plant: https://www.target.com/p/faux-succulent-in-speckled-white-pot-threshold-153/-/A-53481860