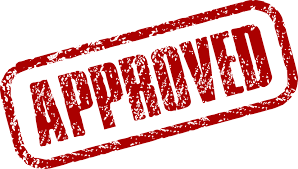 On a daily basis, I get emails, calls, and maybe texts from people wanting to go see homes or inquire about them. As an agent I give the basic information about a home but I know that person may have more questions about a specific home. When you are calling and inquiring about something, you are highly interested in it.
One question that leaves a lot of people baffled is the "Have you talked to a mortgage professional to see how much you could afford?" At times, the answer is no and when they find the right house they will speak to one.
That isn't how it works especially in the Dallas – Fort Worth market. Homes sell in a day or two and the the buyer that was accepted usually has a pre-approval.
What is a pre-approval?
A pre-approval is a letter or serious content from a buyer and their lender. It shows the seller that you are a serious buyer and can afford to make an offer on their home at the agreed upon price.  With a pre-approval, the lender verifies the your information and documentation to determine exactly how much it would be willing to lend to that borrower. The documentation includes your credit report, last two federal tax returns, paycheck stubs, two months of bank statements on all accounts (checking/savings, 401K, IRA, other stocks and bonds), last two years of W-2s.
This isn't a loan commitment but it does speed you up with the underwriting and mortgage loan process. This is in place to have your i's dotted and your t's crossed. You don't want to look at homes that you love only to find out you cannot afford it.
Difference between pre-qualification and pre-approval.
A mortgage pre-qualification can be useful as an estimate of how much you can afford to spend on your home, but a pre-approval is much more valuable because this means the lender has actually checked your credit and verified your documentation to approve a specific loan amount (usually for a particular time period such as 90 days). Final loan approval occurs when you have an appraisal done and the loan is applied to a particular property. (Investopedia)
Gives you a chance to form a timeline and fix errors or issues on credit. 
Getting pre-approved before you shop for a loan also allows buyers time to fix unexpected errors on their credit reports. Don't wait until your lease is up or when the landlord decides to sell the home before you start looking into getting pre-approved. Give yourself at least a few month's advantage. The lender will be able to tell you what you need to do to qualify and what to work on.
Overall a pre-approval helps you stay in your lane on your affordability. Lenders will give you a pre-approval based on your income and debts. However, other things that are not reported on your credit report such as child care, tithing, money borrowed from your uncle, cable, car/life insurance, etc, are not being calculated into your pre-approval. This is where you do a sit down and work out how much you can afford to pay each month. If you know realistically, you can only afford $1200/month in mortgage, ask your lender to give you a pre-approval based on that amount (if your pre-approval is estimating a higher mortgage payment).
Pre-approvals show that you are a serious buyer looking to purchase a home in the near future. It's okay to look at homes but make sure you have your finances in order to be able to be considered to purchase the property that you love. In this Dallas market, it may only be available today. That may be your one time only.
For more information about the Dallas – Fort Worth real estate market, contact me at atfowler@newavenuerealty.com or 972.813.9788.