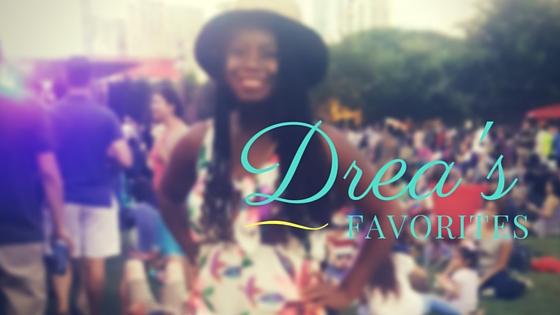 If you follow my Instagram page, @NewAveRealty, then you will know that I always share my experience of my Dallas "happenings". I love to get out and explore Dallas in my free time. This is usually on Sundays. I work Monday – Saturday and all I ask for is some time to myself on Sundays. That basically means to catch up with girlfriends and brunch. I've compiled a list of some of my favorites places. If you have a place that you'd like to mention, place it in the comments and I will hit it up.
*BONUS: There is a new Instagram page called @YouPeopleReviews, that highlight a lot of places to eat around the metroplex. I've gotten some places from them as well.
FOOD:
I'm a Louisiana girl so I love me some Cajun food. I am not big on Creole (there is a difference) but I love me some Cajun food. Here is my list of my top favorite cajun food spots.
Cajun Tailgators (Plano)
Bayou Market (Lewisville)
Good Times Cajun Cuisine (Lewisville)
NOLA Grill (Frisco) – Had this last night and I must say the food was amazing. The collard greens tasted just like my Mama Elsie's.
If they don't have anyone from Louisiana as the owner or cook, I don't believe it to be Louisiana cooking. There is no debate about that.
Soul Food/Chicken Spots
Now for some good down home cooking, you have to head south of the metroplex. My favorite spots to get food just how I like it is in Oak Cliff. Seriously, I will wait in line for these places.
South Dallas Cafe (Oak Cliff – Red Bird Area)
Rudy's Chicken (Oak Cliff – Bring cash…be prepared to wait, no seriously. If time is not on your side, you may not be eating Rudy's THAT day. It has happened to me before.)
Floyd's Catfish (Oak Cliff) – Now I am not sure if this place is still open. If it is, you're in luck. If not, I am so sorry that you missed out.
Chicago's Chicken Coop (Carrollton) – So this one isn't in the southern part of the metroplex. It opened up last year and I went like everyday the first week. I have to admit that it was mainly for the butter cookies.
Pluckers (Various Locations) – This should really have a category of its own but since I included chicken in this category I thought to place it here. There is no other wing spot that can beat Pluckers to me.
Wing Daddy (Little Elm) – this little gem in Little Elm has some fun margaritas and fried pickles are to die for.
Bars/Hip Places
By any means, I am not a party animal. I do like to get out and enjoy myself every now and then
Beauty Bar (Dallas – Knox/Henderson)
Happiest Hour (Dallas – Hardwood/Victory Park) I have found a way to make my way here so often (Brisket Nachos…though)
Decks in the Park (Klyde Warren Park) – This is my favorite summer time event in Dallas. It's a perfect unwind in the park at night and just vibe along the music.
Brunch
This category is my all-time favorite. This is what I love to do and I will try new places often. So please send me some awesome brunch spots.
Smoke – Plano and Bishop Arts (BBQ for brunch, need I say more)
Black Walnut Cafe (Various Locations)
Julia Pearl (Plano) – I went here for brunch last weekend. I want to go back for dinner soon to give it another chance but it wasn't bad at all.
Public School 214 – It is all about concept to me (sometimes) and this one steals the show.  It has a grade school concept with menus being on composition books and drink menus on scantrons. It is the cutest thing to me.
Those are just a few of my favorite places to go. They aren't in any order. Try them out and let me know what you think. If you ever need a recommendation on a place, contact me or just follow my Instagram. I am sure I will post it there.